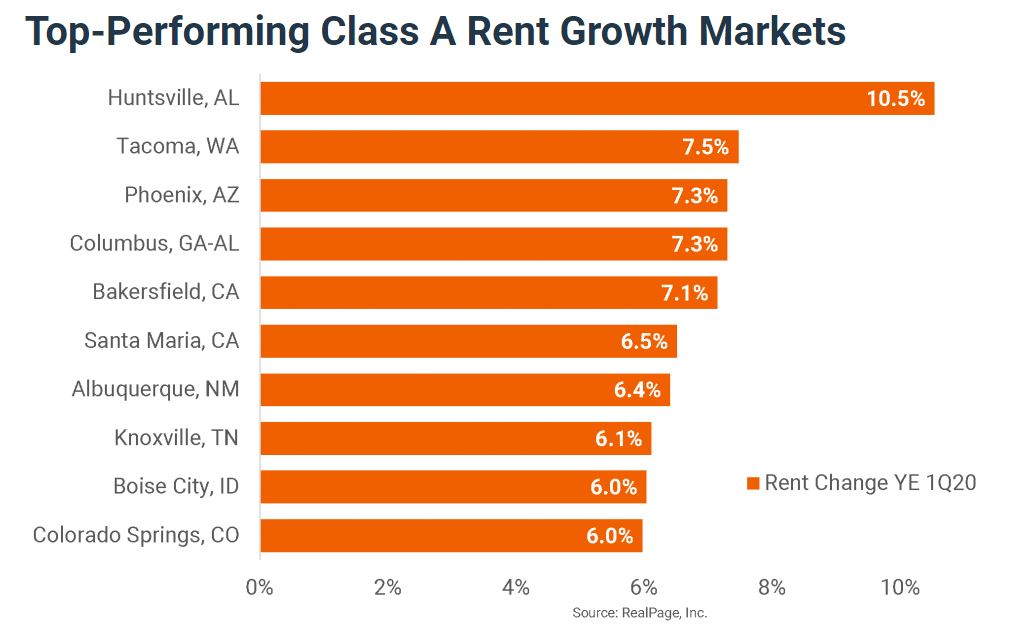 Huntsville's exponential growth in real estate and employment continues to outpace the nation! For rent growth in Class A properties, Huntsville topped the nation at 10.5%, which also drove the city to #1 in the country's top 150 largest apartment markets also, with an increase of 7.7%.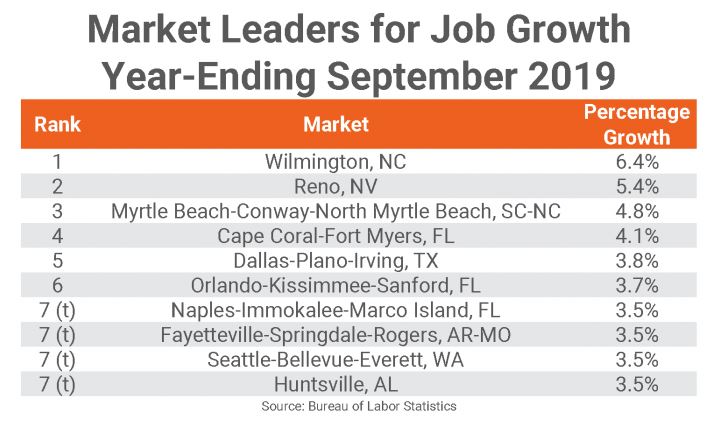 Image: RealPage.com
Meanwhile, Huntsville was tied for #7 in the country for job growth by the beginning of the fourth quarter in 2019 based on data from the bureau of Labor and Statistics. With a growth rate of 3.5%, Huntsville was one of only two cities to report an improvement on positive growth from the previous year.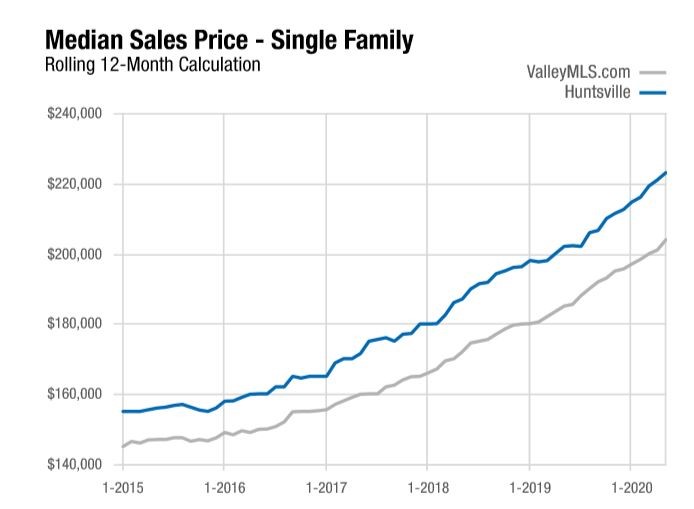 Data released by ValleyMLS which serves the greater Huntsville area shows gains of nearly 10% in the average sale price ($251,015), and an increase of over 10% in the city's median sales price ($223,000). With an annual real estate property tax rate of only 0.42%, Huntsville ranks second only to Hawaii for lowest rate in the nation (source: WalletHub).