Five Points Property Management
Let Valley Homes manage your Five Points rental property.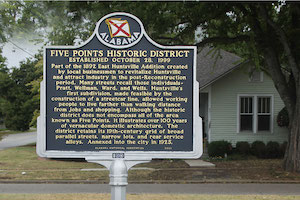 Five Points is located on the northeast side of central Huntsville Alabama (zip code 35801), within the East Huntsville Subdivision.
The name Five Points comes from the intersection of 4 main roadways: Andrew Jackson Way, Pratt Avenue, California Street, and Holmes Avenue. This also serves as the center point for local residents. Five Points is one of three designated historic districts near downtown Huntsville, along with Twickenham and Old Town.
Originally created in 1892 as part of the East Huntsville Addition, Five Points was established as a district within Huntsville's Historic Preservation program in 1999. The neighborhood is a rare look into the past, featuring original architecture of middle-class homes built during the 20th century. Over 350 homes make up the district, with a variety of designs from the popular 1920's bungalows and Cape Cods to larger Victorian homes interspersed with large established trees.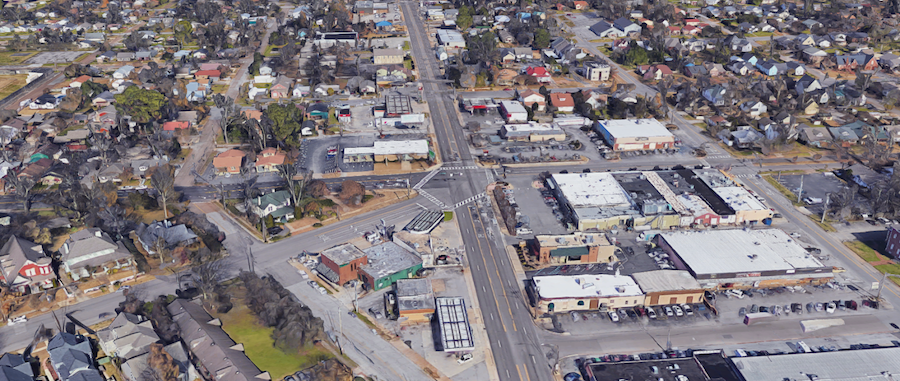 Both Twickenham and Five Points continue to evolve as many of the older homes undergo both restoration and renovation. Old time charm and modern conveniences have created an eclectic mix of residents from single professionals and new families to empty-nesters, all enjoying the variety of old and new housing styles in a wide variety of price ranges. Affordability, Old Town charm, low crime rate, and proximity to downtown restaurants and shopping make this a desirable location to live.
Five Points area of Huntsville City Map